POWER USER
A personal digital assistant in the hand is worth more than a notebook in the desk drawer.
A personal digital assistant in the hand is worth more than a notebook in the desk drawer.That's a complete reversal of my view of PDAs. For years I've considered them expensive toys for salespeople and executives who carry around a lot of calendar and contact information.Although I still use a notebook computer for presentations, after a month of living with a Visor handheld device from Handspring Inc. of Mountain View, Calif., at , I'm beginning to think it can take over almost every other task.My travel load has lightened by almost eight pounds while I gain productivity. It's far more efficient to carry a pocket computer that runs for a week or more than a notebook with two-hour battery life that mostly stays with the luggage.Until I got the Visor, I didn't realize the Palm operating system could handle a fairly sophisticated database. It also supports sketching'even 3-D sketching'for easily giving someone directions or roughing out an idea. There are even decent word processors available for the Palm OS.I drafted this column on the Handspring Visor, and it didn't take any longer than it would have on a desktop PC.I was sitting in a friend's office, reading the Washington Post, Bloomberg Information and the Financial Times courtesy of free downloads from , when it dawned on me that I hadn't been without the Visor for more than a few minutes since I got it.I wasn't at the office on business, so I hadn't lugged along a notebook. I had only what was in my pockets, and I'm not masochistic enough to try to write 800 words using the Palm OS Graffiti application. But I borrowed a desk and sat down to type this column.I could work because I had the Visor in one pocket and a larger zipper case in another pocket holding the $99 folding StowAway keyboard from Targus Inc. of New York, at .If you haven't tried a StowAway keyboard yet, you're missing a chance to amaze friends and associates, as well as vastly improve the usefulness of your PDA.The StowAway's steel case, only a half-inch wider than a small PDA, unfolds from a squashed W shape into a full-sized keyboard. Slip the end pieces together to lock it, place it on a flat surface, pull out the PDA support, and you can touch-type 20 words per minute or faster directly into any Palm OS application. The StowAway has function keys that open the calendar, menu, phone list, calculator and other applications.It was a real revelation how PC-like the Visor became with the addition of a keyboard. Instead of feeling like a toy, it became a computer. But you must have more than a database and a keyboard to turn what is essentially a 3- by 5-inch microchip with an LCD screen into a real computer.The first step is to download a couple dozen freeware and shareware programs so you can see which ones are most useful.I went to , a site operated by Tucows.com Inc. of Toronto, which has thousands of programs of every description. I grabbed text display programs, simple graphics applications, a pair of database apps along with some large database files, even a Microsoft Excel-compatible spreadsheet. Try some of them yourself before you laugh at replacing a notebook with a PDA.The Visor was designed by the same people who originally sold the Palm platform to 3Com Corp. of Santa Clara, Calif., and it's fully compatible with all Palm OS software. It costs a lot less than an equivalent Palm computer. My 8M Visor Deluxe was about $250, complete with docking station. There were initial shipping delays, but I got mine six business days after placing an online order.Besides cost, another big difference from the Palm unit is the presence of an expansion port which, the company said, will eventually link to a camera, an MP3 music player and a Global Positioning System receiver.If you're an intensive PDA user who synchronizes a lot of data with a PC, you'll like the fact that the sync cradle is a fast Universal Serial Bus device.I'm not blinded by affection, however. The Visor's backlighting is poor, and most of its expansion modules are in the vaporware stage.I didn't consider the new color Palm because it costs a lot more and doesn't add anything I need. I always set my desktop word processor to monochrome anyhow'white characters on a black background. Nor do I have much interest in the new Microsoft Pocket PC devices. When I need to run Windows apps outside the office, I'll lug a notebook.Targus supplies accessories for several popular notebooks and all PDAs, not just the Handspring line. Tucows.com's offerings aren't limited to PDA software, either.The site has quality downloadable software for most operating systems and provides good descriptions as well as reliable ratings.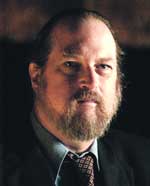 www.handspring.com
www.mobibook.com
Notebook alone
www.targus.com
Download comes first
www.tucows.com
John McCormick, a free-lance writer and computer consultant, has been working with computers since the early 1960s. E-mail him at poweruser@mail.usa.com.