INTERNAUT
Suddenly, instant messaging (IM) isn't just for text anymore.
Suddenly, instant messaging (IM) isn't just for text anymore.In recent months, the little chat application windows that many users prefer for fast online communication have evolved into full-blown collaboration environments. Instead of only sending quick text messages, you can share a whiteboard for sketches, trade photos, transfer files, do joint Web browsing, and send audio and video. IM applications are also making their way into wireless applications for consulting with anyone, anywhere, at any time.Online collaborative tools have been around for years, but their migration to the ubiquitous, free instant messaging environment has suddenly made them widely available. This boosts the value of collaborative IM, because now there are lots more people to collaborate with. The migration into the wireless world is a true phenomenon that is going to change the way we think of cellular phones and pagers.Government network managers tend to frown on IM tools because of their potential drain on productivity. Anyone running a free chat window from America Online Inc. or Yahoo.com has been regarded as the high-tech equivalent of a slacker who hangs out at the water cooler. But IM is on its way to becoming an essential communicator'think 'Star Trek''for anyone who needs instant consultation with other employees or outside experts.Managers should reconsider the value enhanced IM tools could bring to desktop and handheld devices, especially when employees work in multiple buildings, states or even countries.The most likely users are government call centers, help desks, military organizations and agencies that have many employees in the field. Information 'push' technologies for news or agency announcements will make IM a necessary tool for the well-connected.The collaboration capability is primitive compared with that of full-blown collaboration software. But the tools are free, or nearly so, and they can reach people who don't want costly proprietary solutions.Here are the key players:•'PowWow from Tribal Voice was one of the first messaging applications to branch out into the collaborative space, but it never took off as a mainstream application. Six months ago, Tribal Voice was acquired by Internet venture powerhouse CMGI of Andover, Mass. With that muscle behind it, PowWow is now building a sizable user community. It's compatible with Microsoft Messenger and Yahoo Messenger, which extends access to a large user base. PowWow is my favorite IM tool because of its whiteboard and point-to-multipoint broadcast features.•'AOL Instant Messenger, or AIM, and the AOL ICQ system are the granddaddies of this software category. IM has been available within AOL for several years, and some outsiders have downloaded the free software. AIM is good for one-to-one chats but not very powerful for group collaboration.The software is downloadable from or .Some groups have complained to the Federal Communications Commission that AIM is a monopoly because it's not open and interoperable, and because AOL controls the standard and can raise fees for software and services. The FreeIM Organization is fighting for third-party interoperability with AIM. It argues that other companies already use AOL's published protocols and should be allowed to continue doing so. Visit freeim.org.• lingering question is whether AIM or the more open Instant Messaging and Presence Protocol will become the dominant long-term IM standard.• Yahoo Messenger isn't a collaborative environment, but it's becoming more and more popular as a community tool for users of Yahoo.com message boards. Download it from messenger.yahoo.com.•'Microsoft MSN Messenger Service is most useful for those who already participate in other Microsoft Network services such as HotMail and MSN communities. It's not in the running as a universal collaborative environment. For that, look into some of the collaboration tools built into Microsoft Office 2000. Download Messenger from . •'CUseeMe Networks Inc. of Nashua, N.H., formerly White Pine Software, started its IM application from a shared desktop video environment developed at Cornell University. The free version from has limited functionality. CUseeMe works best in a controlled environment where everyone uses it. Details are available at .•'Odigo Inc. of White Plains, N.Y., recently released a version of its IM software that's compatible with AIM and ICQ. It will be compatible with other IM services later this year. One good Odigo feature lets you see other users who are hanging out at a specific Web page. It's useful for meeting communities of people but not a powerful business application. Download it from .IM players that charge for their software include WiredRed Software Inc. of San Diego, with e/pop, available at ; Lotus Development Corp.'s Sametime, at ; and SoftBase Systems Inc. of Asheville, N.C., with NetLert, at . These tools generally support 200 to 300 users and are good for communicating sensitive information without worries about bringing external parties into the message routing.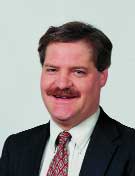 Holodecks are next
www.aim.com
www.messenger.lycos.com
Who's on first?
messenger.msn.com/default.asp
www.cuseemeworld.com
www.cuseeme.com
www.odigo.com
www.wiredred.com
www.lotus.com/sametime
www.netlert.com
Shawn P. McCarthy designs products for a Web search engine provider. E-mail him at smccarthy@lycos.com.