INTERNAUT
Privacy is the most public issue on the Internet these days. The development of cookies that collect personal information across multiple Web sites has privacy advocates scrambling to head off the government from setting Web privacy standards.
Privacy is the most public issue on the Internet these days. The development of cookies that collect personal information across multiple Web sites has privacy advocates scrambling to head off the government from setting Web privacy standards.You can expect to see 'opt-out' links embedded within the privacy statements of some sites as part of a voluntary industry standard that could take effect later this year.Proposed by a group called the Network Advertising Initiative, the links would let visitors choose not to be tracked by cookies. Details are available at . A discussion of how an opt-out link works can be found in the privacy policy of Internet advertising network DoubleClick. Look for the link halfway down the page, at .Vice President Al Gore has recently proposed two ways for controlling use of Social Security numbers and personal genetic data. Republican presidential candidate George W. Bush has also called privacy a key issue for the fall campaign. The two candidates don't seem to disagree much and will likely compete to see who can be the bigger privacy champion.Gore's proposal to protect Social Security numbers is part of the Social Security Protection Act of 2000, sponsored by Sen. Dianne Feinstein (D-Calif.) and Rep. Edward J. Markey (D-Mass.). It limits sale or purchase of SSN data except where it can be confirmed that the data was not only collected voluntarily but also that consent was received for sharing the numbers. Today, such data is freely available from commercial services.If the bill becomes law, the Federal Trade Commission and the state attorneys general would enforce it. Read about the proposal, at .Gore is still working on a proposal to limit use of genetic data. It would expand on a recent presidential order barring government agencies from using genetic data in hiring and promotion decisions. The proposal would apply the restriction to the private sector, too.Meanwhile, FTC is upset about a recent spot check that showed proper display of privacy policies on only 42 percent of the most popular Web sites, and on 20 percent of other randomly chosen sites. It has been a year since the commission asked commercial Internet sites to voluntarily display privacy policies.View the report, at .The federal government itself has done a good job of displaying privacy policies. All of the 10 largest agency sites I recently checked had policies prominently in place. But as you click around other agencies, a privacy policy does not appear on many agencies' smaller servers.Placing a policy link in a standard footer shared throughout agency Web pages is a good way to show that you support this initiative.Sales tax privacy could vanish if Internet taxation of a sort becomes a reality in California. The state assembly narrowly passed a Net tax bill that could mean big revenue for a state that has been ground zero in the Internet revolution.California lawmakers call the bill a 'clarification.' It states that Net-only operations will not be taxed, but that brick and mortar companies within the state that also sell on the Internet must collect and pay taxes on Net sales.The bill must still go through the state senate and be signed by Gov. Gray Davis. Privacy policy or not, California will be watching Net retailers.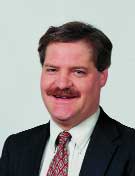 www.networkadvertising.org
www.doubleclick.com:8080/privacy_policy
Ready to enforce
www.gore2000.org/briefingroom/releases/pr_0608_CA_1.html
www.ftc.gov/opa/2000/05/privacytestimony.htm
Shawn P. McCarthy designs products for a Web search engine provider. E-mail him at smccarthy@lycos-inc.com.