Enterprise resource planning software, long used mostly by manufacturers and retailers to manage supply chains and business processes, is becoming a staple in the public sector.
By David EssexSpecial to GCNnterprise resource planning software, long used mostly by manufacturers and retailers to manage supply chains and business processes, is becoming a staple in the public sector.Freed from the constraints of the year 2000 repair efforts, agencies are setting their sights on electronic government. But to offer electronic self-service to constituents, they must first put their internal processes in order. With so many legacy applications to deal with, officials are finding the one-database, one-application model of ERP holds ample promise as the best integration solution.The process of choosing an ERP package is complicated by the large number of applications and integration issues with outside software, and by ERP's intimate relationship with the efficiency of existing policies and procedures. It requires long, hard analysis'often performed by a consultant'and a willingness to invest hundreds of thousands of dollars, even several million dollars, on a far-reaching system that is likely to remain in place for many years.ERP packages consist of modules, each handling a different business process, that are all linked and have a common look and feel. In the government sector, popular modules are human resources, financials and supply-chain management. More recently, customer relationship management modules have been put to use for automated constituent services.Within each module are applications for handling the nuts and bolts of daily work, such as general ledgers, purchase orders and tax calculators. Documents are linked with workflow tools that direct them to the right people in the chain of command. Where necessary, forms adhere to government specifications, such as those of the Standard General Ledger, the Prompt Payment Act and a range of Office of Budget and Management reports.And, in some cases, the products meet the requirements of the Joint Financial Management Improvement Program, which sets financial product requirements for government agencies and certifies products through testing. This guide does not list prices for ERP products because so many factors affect the ultimate expense for an ERP deployment. The price will vary widely depending on the size of the installation, the modules chosen and any volume discounts.Vendors and industry analysts say two trends influence ERP design. The biggest, not surprisingly, is the Internet. Long-time ERP vendors, particularly PeopleSoft Inc. and SAP America Inc., have been racing during the past two years to Web-enable their older client-server architectures.Easy-to-use browsers and fast, inexpensive deployment are democratizing ERP, making applications available to more people in government and, ultimately, to their constituents.ERP packages are beginning to tie into virtual marketplaces where agencies can purchase supplies more cheaply. And the rise of application service providers has affected ERP, giving organizations the option of avoiding installation and hardware costs by outsourcing the applications.'You're really changing the way that work happens with the new Web architecture,' said Tom Ferrando, vice president of PeopleSoft integrator Acuent Inc. of Parsippany, N.J.Self-service is the other wave influencing ERP design. It enables agency employees and constituents to get information and make requests'for example, a federal employee changing a beneficiary designation. Oracle Corp. has saved $1 billion by moving to self-service applications internally, said Steve Perkins, senior vice president and general manager of Oracle Federal.Web portals also have come to ERP, with vendors marketing them as affordable gateways to public access. Besides improving constituent service, portals can save on labor and infrastructure costs that would otherwise go to servicing inquiries.The newest trend in ERP is wireless access, which lets constituents access self-service features from cellular and Web phones. Perkins said wireless access could potentially speed up logistics operations and reporting by government workers.The major companies in the public sector are Oracle, PeopleSoft and SAP, with J.D. Edwards World Solutions Co. and Computer Associates International Inc. strong second-tier players. Numerous other companies offer a smattering of modules, but only the big three sell most of the components needed to run a government agency. J.D. Edwards offers only state and municipal products but plans to enter the federal market soon.Oracle, PeopleSoft, and SAP already have extensive lists of public-sector customers. The Navy, for example, recently bought SAP's R/3 ERP package. The Mint installed PeopleSoft's Supply Chain and Financial Management for Education and Government modules in 1998 and 1999 as part of a broader effort to modernize its financial, manufacturing and mail-order systems. And Oracle announced in August that the Veterans Affairs Department will over the next year test the company's U.S. Federal Financials module, integrated with an Oracle procurement application, server and database.The product list includes companies that have comprehensive ERP offerings tailored for government. Noticeably missing is Baan USA Inc. of Herndon, Va. Once an ERP leader, the Netherlands-based Baan Co. faced financial difficulties and underwent a reorganization before being acquired in August by Invensys PLC of London. Industry experts say Baan has no significant presence in the government market, and a former representative said the company is reining in its marketing efforts.Even with the field somewhat narrowed, how do you begin to decide? The only checklist items that count are a product's functions and whether they perform the mission-critical operations you need.Operating systems and hardware platforms are no longer concerns, company officials said, because nearly every product supports Microsoft Windows NT, several flavors of Unix and IBM AS/400.This is less true of the database that forms the backbone of every package. Oracle supports only Oracle'the company claims it has more than 75 percent of the government database market'while the other packages support Oracle and popular enterprise databases such as IBM DB/2 and Microsoft SQL Server.'Functionality rules,' said Dennis Byron, director of enterprise application research at International Data Corp. in Framingham, Mass. But he cautioned against expecting a single solution. 'No one does it all, so you always need another best-of-breed application,' he said. 'You just decide what you need to run your business, and you buy that."XXXSPLITXXX-

These all-in-one applications can help put
e-government in motion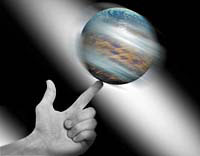 The gutsSelf-service
Tips for buyers

' Focus on functions, not checklist items: An enterprise resource planning package must handle your key business processes above all else.

' Analyze your current process to make sure you understand how ERP might affect it.

' Consider outsourcing ERP to an application service provider if your agency is small or midsize and you have minimal customization needs.

' Watch out for Web pretenders: Some products are minimally Web-enabled, with Hypertext Markup Language screens slapped onto older client-server back ends. Your Web strategy may require a truly Web-based ERP package that consists of object-oriented software components and follows open standards.

' Ask about integration with legacy applications and best-of-breed software that isn't part of the ERP package.
Forget OS, hardware
David Essex is a free-lance technology writer based in Antrim, N.H.



Company


Product


Modules (partial list)


Important functions


Web- enabled?


Application service provider option?


JFMIP certified?


Databases





American Management Systems Inc.
Fairfax, Va.
703-227-6421
www.amsinc.com


Momentum


Federal general ledger, funds management, financial planning and reporting, payment management


Standard General Ledger rules-based accounting, financial reporting, invoicing, project spending control and cost accounting; supports full complement of OMB reports


Yes


Yes


Yes


DB/2, Informix, Oracle, SQL Server, Sybase





Computer Associates International Inc.
Islandia, N.Y.
800-997-9014
www.interbiz.com


MK Logistics


Distribution, manufacturing, planning and scheduling, sales force automation, warehousing


Rules-based warehousing, order management, return materials authorization; radio-frequency capability for handheld and mounted devices


Yes


Yes


N/A


DB/2, Informix, Ingres, Oracle, SQL Server





Masterpiece/Net


Accounts payable and receivable, draft services, fixed assets, fund accounting, general ledger, inventory, job cost, labor distribution, purchasing


Encumbrance


Yes


Yes


Pending


DB/2, Informix, Ingres, Oracle, SQL Server





CAHRISMA


Benefits, payroll, personnel administration


Workbench with a decision-support tool and interface


Yes


No


N/A


DB/2, Informix, Ingres, Oracle, SQL Server





J.D. Edwards World Solutions Co.
Denver
800-362-0481
www.jdedwards.com


OneWorld


Capital project management


Contract management, job cost accounting


Yes


Yes


N/A


Access, DB/2, Oracle, SQL Server






Contract management


Contract billing and management


Yes


Yes


N/A


Access, DB/2, Oracle, SQL Server






Facilities, equipment and fleet maintenance


Advanced maintenance management, fixed assets


Yes


Yes


N/A


Access, DB/2, Oracle, SQL Server






Finance and administration


Accounts payable, budgeting and allocations, foundation, general ledger, purchasing


Yes


Yes


Planned


Access, DB/2, Oracle, SQL Server





Grant management


Contract billing and management, accounts receivable


Yes


Yes


N/A


Access, DB/2, Oracle, SQL Server





Human resources management


Human resources, payroll


Yes


Yes


N/A


Access, DB/2, Oracle, SQL Server





Materials and warehousing


Accounts receivable, inventory management, sales order processing


Yes


Yes


N/A


Access, DB/2, Oracle, SQL Server





Oracle Corp.
Redwood Shores, Calif.
650-506-7000
www.oracle.com


Public Sector Applications (state and municipal)


Budgeting, financials, grants accounting, grants proposal, labor distribution


Budget formulation, approval and maintenance; encumbered purchase orders; grant award management and proposal development; multiple receivable line accounting; position budgeting


Yes


Yes


N/A


Oracle





Human resources, payroll


Budget and position management, cash management and reconciliation, position control, tax-deferred annuity plans, workload shifting


Yes


Yes


N/A


Oracle





U.S. Federal Financials


Federal general ledger, receivables, payables, purchasing


Budgeting, cost accounting, financial reporting, invoicing, FACTS II (federal budgeting system) support, Prompt Payment Act support


Yes


Yes


Yes


Oracle





U.S. Federal Human Resources


Benefits administration, business intelligence and work force analysis, personnel action administration, self-service, work force development


Career and performance management; employee relations; labor and organization management; reporting, reconciliation, and records retention; recruitmentand staffing security; workflow


Yes


Yes


N/A


Oracle





PeopleSoft Inc.
Pleasanton, Calif.
888-773-8277
www.peoplesoft.com


PeopleSoft 8 for the U.S. Federal Government


Customer relationship management, financials, human resource management, supply chain, enterprise performance, learning solutions, electronic procurement


Activity costing, benefits, inventory management, planning and simulation, profitability analysis, Thrift Savings Plan


Yes


Yes


Yes


DB/2, Informix, Oracle, SQL Server, Sybase





PeopleSoft 8 for the Public Sector


Customer relationship management, customer information system, enterprise performance management, e-procurement and e-marketplace, financial management, human resources management, supply chain


Activity costing, automated and Internet services, benefits, grant administration and proposals, planning and simulation, trading communities


Yes


Yes


N/A


DB/2, Informix, Oracle, SQL Server, Sybase





PeopleSoft 8 for Local Government


Financials, human resources management


Accounts payable and receivable, billing, general ledger, payroll, purchasing


Yes


Yes


N/A


DB/2, Informix, Oracle, SQL Server, Sybase





SAP America Inc.
Newtown Square, Pa.
202-312-3500
www.sap.com/usa/publicsector


R/3


Constituent relationship management


Marketing of public programs and services, product and service sales, public information


Yes


Yes


N/A


DB/2, Informix, Oracle, SAP DB, SQL Server





Financials


Accounts payable and receivable, asset accounting, controlling, funds management, general and special ledgers


Yes


Yes


Yes


DB/2, Informix, Oracle, SAP DB, SQL Server





Human resources management, employee self-service


Compensation and benefits administration, payroll accounting, recruitment, time and leave management


Yes


Yes


N/A


DB/2, Informix, Oracle, SAP DB, SQL Server





Procurement and inventory management


Contract management, distribution, inventory management


Yes


Yes


N/A


DB/2, Informix, Oracle, SAP DB, SQL Server





Records management


Electronic signatures, information retrieval, workflow monitoring


Yes


Yes


N/A


DB/2, Informix, Oracle, SAP DB, SQL Server





Resource management


Facility and equipment, fleet, and property management; real estate, reimbursable services


Yes


Yes


N/A


DB/2, Informix, Oracle, SAP DB, SQL Server





Taxes and revenue management


Billing, payments and collection, revenue accounting, tax calculation


Yes


Yes


N/A


DB/2, Informix, Oracle, SAP DB, SQL Server