In reading Joseph J. Petrillo's column, 'Federal credit card invoices don't list all costs', I, too, hope that Mr. Whiteman gets his degree [].I disagree with one of the points made about hidden costs, however. Petrillo writes that by buying items using a credit card, the 'motor pool mechanic shopping at the local auto parts superstore isn't fixing vehicles.' But neither is he fixing vehicles while waiting for parts to be ordered by his procurement department and shipped after paperwork has been finalized.And the 'network administrator surfing the Internet for hardware and software deals' used to have to get three competitive bids, spending much of that time on hold waiting for vendors.As a computer specialist for my agency, I find it much more productive to be able to look up prices on the Internet'an effort I can easily put aside to answer technical support questions that arise'than to be sitting on hold with three vendors and not being able to interrupt the process without losing my place in the phone queue.I don't think card use has hidden costs, but rather hidden savings as a result of my being able to make these purchases myself. I realize that the cost savings probably result from the reduced paperwork required and that the cost of research is relatively constant for the two procurement methods. But in my experience, I do perceive a productivity benefit by being allowed to make these small purchases myself.TODD SISKINGeological Survey,Troy, N.Y.Having written for the National Partnership for the Reinvention of Government, I feel I must respond to your article, 'FirstGov faces 1st birthday short on funds' [].I was proud to be selected to write for NPR and for the fact that my colleagues would continue to galvanize their communication disciplines for FirstGov. by definition is a one-stop portal to every government agency's Web site. This was its intended goal. I therefore take issue with the notion, reported in your article, that 'the Bush Administration would prefer to fund projects that will benefit either a large number of people or multiple agencies.'FirstGov has already arrived and has met the goals of benefiting a large number of people and multiple agencies. Clearly the Bush administration lacks even the sense to consider what it says before initiating a statement of contradiction.Some of the best minds I have had the pleasure to know apply their energies to FirstGov. They are among the hardest working people in government. In addition, they were the first in government to effect plain- language writing, deciphering the Code of Federal Regulations. This was an issue President Bush spoke of in his campaign platform: 'Plain talk for plain people.'NAME WITHHELDI just read 'Win 2000 holds up under severe pressure' by John McCormick [].McCormick installed Microsoft Windows 2000 on his Compaq Presario and as a result the sound card doesn't work, the DVD doesn't work, the system crashes twice a week, some good applications won't run and Internet Explorer fails under load.Is this an endorsement or a condemnation of Windows 2000?MASTER SGT. GARY BROWN325th Maintenance SquadronTyndall Air Force Base, Fla.Given recent efforts by the Bush administration to reduce of systems and other devices, what has your agency done to help reduce its load?To share your thoughts and read those of your colleagues, go to and click on the button along the left side of the home page.We'll also print the most in the next issue of GCN in the Logging Off section.Readers whose appear in the publication will receive a GCN commuter mug and a coffee gift certificate.So come on, what you think.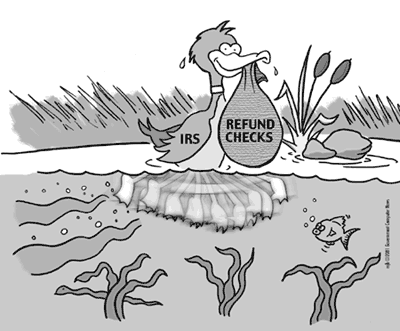 Cards do boost productivity
GCN, June 18, Page 46
Computer specialist
Best minds worked on FirstGov
GCN, June 4, Page 1
Notice to our readers
GCN welcomes letters to the editor. Letters should be typed double-spaced and must include name, address, telephone number and signature of the author. Send your letter by:

Mail - Letters to the Editor, Government Computer News, 8601 Georgia Ave., Suite 300, Silver Spring, Md. 20910

Fax - 301-650-2111
E-mail: editor@postnewsweektech.com
FirstGov.gov
And you still like Win 2000?
GCN, June 18, Page 32
DON'T MISSthe power drain
www.gcn.com
Readers Speakintriguing responsescommentstell us