POWER USER
The biggest problem a power user faces with dial-up connections isn't so much their slowness, it's the way they always seem to go bad about two-thirds of the way through a big download.
The biggest problem a power user faces with dial-up connections isn't so much their slowness, it's the way they always seem to go bad about two-thirds of the way through a big download.Recently I tried off and on for two weeks to download a new program for running a webcam remotely under Microsoft Windows 2000 Professional. The software was available only online, so I either had to get the 8M file across the phone connection or lose the camera.Download Accelerator Plus got the file in one try.The handy utility can resume a partial download even from certain servers that don't support it, but that's not the best part. What impressed me was the way Download Accelerator Plus speeded downloading.Although a 56-Kbps modem supposedly adjusts download speeds up and down, the upticks are few and the slowdowns are many.Download Accelerator Plus searches for multiple servers that can host the download. Then, instead of just choosing the fastest, it initiates the process from multiple sites simultaneously. When one connection stops for a few seconds, another takes over. There is little wait time. You can even watch the switch from server to server.The same file that had failed to transfer correctly in more than a dozen tries came through in one attempt with Download Accelerator Plus, and in far less time than with any of my failed attempts, which never got more than about 60 percent of the file.The accelerator utility works with several versions of Internet Explorer or Netscape Navigator browsers and has lots of options. Download it from , the site of SpeedBit Ltd., an Israeli company. It works over all types of connections but obviously is most useful for slow or iffy dial-up access.Here's a second handy work tool for a power user on the road, even if your office won't spring for it and you have to pay the tab yourself.The uReach Technologies Inc. unified messaging service'see details at 'is a real standout. In addition to the usual e-mail with forwarding and notification, and the less common fax and voice-mail box, uReach has features for users who are frequently out of the office but need to stay in touch with coworkers.I needed something of the sort because I have two office phone numbers and switch my connection between them, talking over one while using the other for a computer or fax machine. I also have two wireless phones and a pager, and I'm sometimes in the field at yet another number as the community's emergency management coordinator.Even if I gave out all the numbers, who would keep dialing until I finally answered?UReach solves this problem by giving you a single toll-free number for voice messages or fax reception. A premium service lets you stay in touch anywhere.The range of options is a bit daunting. For example, calls to your toll-free number can be forwarded to any other numbers you supply, either in sequence until you are found or until uReach runs out of numbers and takes a voice message. It can do this all the time or on a customizable schedule, forwarding to different numbers at different times.You can even have your calls filtered without Caller ID'just specify which calls should be forwarded. When a call reaches you, either answer it normally or wait for an announcement that the call is coming through uReach, hear the caller's number, or have uReach ask the caller's name before you take the call. Then you can answer, hang up or send the call to voice mail. There is a routing option if a fax call is accidentally forwarded.The personal uReach number is toll-free, but you pay for all calls received at less than 10 cents per minute. You can set a limit on each month's charges, so if some prankster tries the number it won't cost a fortune.Basic service with a 10-digit, toll-free number costs $5 per month; premium service with all the forwarding options is $7. You can pick up voice mail from a PC or phone.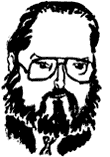 www.speedbit.com
www.ureach.com
John McCormick is a free-lance writer and computer consultant. E-mail him at poweruser@mail.usa.com.