POWER USER
Anyone can use a fire extinguisher, but only trained personnel should use medical equipment. True?
Anyone can use a fire extinguisher, but only trained personnel should use medical equipment. True?False. This applies to a leading cause of office deaths: cardiac arrest. Often all that's needed to preserve a life is just a correctly placed and timed electric shock.Until recently, only doctors could decide whether a shock was appropriate. It's a straightforward decision, however, based on a few basic measurements'exactly the sort of thing a computer program can do.We already have machines to take electrocardiograms. Other machines called defibrillators deliver a life-saving shock, and there are programs now that can determine whether to give it.The three elements work together in a device called an automatic external defibrillator, or AED, which combines an EKG, defibrillator and decision-making computer.AEDs are in place at a few office buildings already. Mine arrived only three weeks after the local ambulance squad got its first unit. You needn't be a doctor or a paramedic to use an AED for life-saving. A reasonably smart 8-year-old can do it.Defibrillators are effective, but every second counts. Even in a city, chances are slim that a paramedic can arrive, diagnose cardiac arrest and apply a defibrillator, all within a few minutes. A cardiac victim's survival chances drop by 10 percent for every minute's delay.I think it's reasonable for agencies to put an AED on every floor of every building, clearly marked just as the fire extinguishers are.Of several brands on the market, I bought the Laerdal Heartstream ForeRunner, developed by a division of Hewlett-Packard Co. The reseller was Harrell Medical Inc. of Lake Oswego, Ore., which also sells to government agencies. A reconditioned unit costs about $2,700 with a spare battery that has a five-year shelf life and a spare set of chest pads.The five-pound device, about the size and weight of a large book, performs a daily self-test. Because of this testing, a battery is good for only about a year after installation. n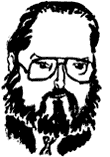 John McCormick is a free-lance writer and computer consultant. E-mail him at poweruser@mail.usa.com.