Treasury takes an enterprising view
Connecting agencies is tops on the Treasury Department's to-do list.
Connecting agencies is tops on the Treasury Department's to-do list.Two of its agencies, the IRS and Customs Service, are conducting their own high-profile modernization efforts. But departmentwide, Treasury is adopting a philosophy of cooperation.'Secretary Paul O'Neill and I have a strong feeling that we can do a lot of things at the enterprise level as opposed to the individual bureau basis,' said James Flyzik, acting assistant secretary for management and CIO at Treasury.The department is considering enterprise licenses, contracts and portal technologies to get units with common interests, such as procurement workers and chief financial officers, to collaborate, Flyzik said.'We will not be working as separate entities, but sharing our programs and initiatives, which helps in better knowledge management, better enterprise licenses, better pricing and better unit cost,' he said.One such project is HR Connect. PeopleSoft Inc. of Pleasanton, Calif., is building a human resources system for the entire department on the Internet. Litton PRC is integrating the software.There are 50 personnel and HR programs throughout Treasury's 13 bureaus and offices. The department spends about $53 million to support them.'By going to a common HR platform, we are collapsing all those programs in one program,' Flyzik said.Treasury officials hope the result will be better information management, faster processing of personnel actions and improved productivity for Treasury's HR staff and others.Earlier this year, the Bureau of Alcohol, Tobacco and Firearms deployed HR Connect and is electronically processing almost all of its personnel actions.Six bureaus, including the Financial Management Service, Secret Service and Treasury's departmental offices, use HR Connect. Next year the IRS will begin migrating to the system.By 2004, Treasury expects to finish the $100 million implementation of HR Connect, which uses a custom version of PeopleSoft's Human Resource Management System for enterprise resource planning.When Treasury completes the HR Connect rollout, 145,000 employees departmentwide will access the ERP system's applications and services. The department will use the IRS' Detroit computing center as the data hub for the system.Another major initiative is the Treasury Communications Enterprise, under which the department and its bureaus will integrate their telecommunications and information services.The department has about 184,000 users who need telecommunications services, and it expects that number to grow by 3 percent or 4 percent every year.The project will build on legacy systems to integrate commercial services for enterprise needs, including wireless, voice, data, video and imaging telecommunications, messaging, Internet and Web application hosting.Treasury has lined up projects such as integrated voice data and cybercenters for Web hosting. The department has a March 2003 goal to complete the integrated voice data project and run a voice over IP network. It has also begun piloting an enterprise portal project, Flyzik said.'It is bringing to the desktop those applications and functionalities that individuals need to personalize their workstations,' he said.Qwest Communications International Inc. of Denver is developing the portal.The main push in the department has been to improve workers' efficiency by sharing information on an intranet, Flyzik said.'Let's say that we all are procurement officials, and all of a sudden we have access to the contracts of all bureaus,' he said.'We now begin sharing information so that if one bureau wants to go out and do a procurement and another one has the knowledge, then the contract officers will be able to share that knowledge over the intranet and not just start all over again,' Flyzik said.XXXSPLITXXX-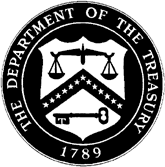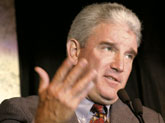 'We will not be working as separate entities, but sharing our programs and initiatives which helps in better knowledge management, better enterprise licenses, better pricing and better unit cost.'
'TREASURY CIO JAMES FLYZIK
All on board
Modernization. IBM Corp., the prime contractor for the $1.3 billion Customs modernization, is developing program management and enterprise engineering plans for the Automated Commercial Environment project, which will replace the service's 17-year-old Automated Commercial System. IRS modernization progressed when the Customer Communications Project 2001 went live in July. The agency is also writing code for a new relational database under the Customer Account Data Engine project, the toughest piece of its modernization.


National Law Enforcement Public Safety Network. Treasury is working with the Justice Department on a national network for law enforcement and public safety information. The department plans to operate a pilot at the 2002 Winter Olympics in Salt Lake City. The network will use a wireless infrastructure over which federal, state and local officials will share information.


Financial Accounting System. Working with other agencies, the department is improving its systems to meet a June 2002 deadline to reduce the current 20-day closing cycle to a three-day cycle for bureaus to report financial data.


Wireless Program. Treasury's Wireless Program Office will implement a mandate from the National Telecommunications and Information Administration to narrow by one half the bandwidth it uses to transmit radio signals. The department is also replacing its wideband VHF land mobile radio networks with the narrowband national Integrated Treasury Network.