@Info.Policy: GPO beats NARA at retrieving old documents
Ever need a document from prehistory? I don't mean the Stone Age, when there weren't any documents.
Ever need a document from prehistory? I don't mean the Stone Age, when there weren't any documents. I mean that era before the Internet, 15 years ago.We have all gotten accustomed to finding every type of information on the Internet, so we're disappointed when something we need isn't freely available online.Let's distinguish here between commercial and government publications. You often have to pay for commercial stuff, at least if you can't snag an illegal download somewhere.But federal publications aren't copyrighted, so they should be, and often are, readily available online'at least current publications. Materials produced before the Internet, however, may not exist in digital format or be retrievable online. That's frustrating.I'm lucky because the Library of Congress is nearby and I can pop in when desperate. Five years ago or so, I used to do just that several times a month. Now I visit in person only a few times a year, because many more documents are online.The Government Printing Office has a project that may eliminate my library visits altogether. GPO and the library community plan to digitize a complete legacy collection of U.S. government publications. The collection will be available for free public access through the federal depository library program. To learn more, go to GCN.com and enter 287 in the GCN.com/box.Once documents are properly digitized and available online, it isn't clear to me what role will be left for the depository libraries.They won't have much to do with the documents GPO posts on the Internet. A few might want to keep physical copies of the original printed materials as relics. Maybe school kids can look at them, along with stone axes, quill pens and 4-MHz PCs.GPO seems to be working diligently to resolve the many technical and administrative issues of digitization specifications, optical character recognition standards and metadata requirements. Those are hard and boring but essential.Two aspects of the effort strike me as noteworthy. First, it appears that a good deal of the funding is supposed to come from the libraries rather than from the government. Will the depository libraries pay so they can dump their warehouses of old documents and get out of the business, at least for documents available online? I wonder whether the funding will materialize.Second, GPO is seizing the initiative in preserving and providing historical documents. Isn't that the responsibility of the National Archives and Records Administration? Maybe, but as a user, I don't care. GPO is aggressively trying to invent a useful role for itself as paper and printing disappear. NARA is still tripping over reels of computer tape in its basement.As far as I'm concerned, the first agency to offer an online copy of Statutes at Large deserves the mission. Right now, GPO is way ahead.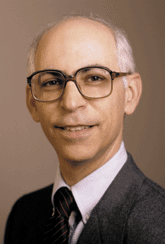 No copyrightShowing initiativeRobert Gellman is a Washington privacy and information policy consultant. E-mail him at rgellman@netacc.net.