Federal contract law: Managing contractors is essential to transformation
Contractors have played a more direct role in the Iraq and Afghanistan conflicts'and their aftermath'than in any other modern campaign.
Contractors have played a more direct role in the Iraq and Afghanistan conflicts'and their aftermath'than in any other modern campaign. They don't just tune Humvees or sling hash; sometimes they have a paramilitary role. For example, contractors appear to have had a hand in the unfolding prisoner abuse scandal.What are the proper boundaries for contractor activity? The classic test has been that government personnel, soldiers included, should perform 'inherently government functions.' But how do we tell what functions are inherently governmental? When it comes to military activity, history offers many precedents.One example is the Arsenale, which dominates the east end of Venice. Founded in the 11th century, by the 1400s it was the most impressive munitions factory in Europe. The Arsenale turned out the warships that guarded Venice's lucrative trade routes and outposts. This state-owned shipyard gave us many innovations, including the word arsenal, borrowed from the Arabic term for a factory. In sum, although we are used to contractors building weapons, that hasn't always been the case.At the other end of the spectrum stands the privatized soldier, or mercenary. History's best example may be Xenophon. He signed on with a group of Greek mercenaries to fight in a dispute over the Persian throne. When the side he fought for lost, Xenophon led the surviving Greeks on a thousand-mile march home through hostile territory. His account of that journey, the Anabasis, is still a chestnut of classical education. In sum, although we are used to citizen-soldiers who enlist or are drafted, history has other examples to offer.Therefore, the words 'inherently governmental' offer little practical guidance. So, how do we determine the proper role of contractors in military conflicts? The most important part of the answer isn't a procurement matter at all. Contractors must fit into the military doctrine appropriate for the conflict.The Defense Department's After-Action Report for the Kosovo operation, in January 2000, concluded that contracting worked well for normal circumstances, but stated: 'In general, the Department needs to better anticipate instances where contractor support might be required and have plans in place for rapid implementation.'But if outsourcing has outrun doctrine, then we are just improvising.The next parameter is the legal status of contractor personnel. In peacetime operations, this can be defined in a status-of-forces agreement. But there are no such agreements in hostile territory. The Military Extraterritorial Jurisdiction Act of 2000 tried to fill this void, but the Pentagon needs to revisit this area in the light of recent experience and current challenges.Finally, there are business considerations. Is a contract the most cost-effective way to field certain capabilities? It's likely that private security personnel are much more expensive than soldiers. But, in the short run, they may be the only way to fill the gaps in an overstretched force structure.Several factors combine to ensure that many contracts in Iraq and Afghanistan are high-cost: urgency, lack of competition, extraordinary risk, and the use of umbrella contracts that layer administrative expenses and profit. The Pentagon just isn't in a great bargaining position.Awarding the contract is just the beginning. Maj. Gen. George Fay's report on the Abu Ghraib prison concluded that military personnel had little understanding of how to manage contractor interrogators, and failed to provide proper oversight. Steven L. Schooner, a professor at the George Washington University Law School, persuasively argues in a law review article that this failure is just part of more widespread deficiencies in contract administration. It doesn't help that the government's cadre of experienced acquisition professionals has shrunk, even as reliance on contractors increases.Contractors may retain their expanded role and become even more important in military operations. If so, managing them needs to be an equally important part of defense transformation.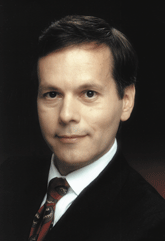 Joseph J. Petrillo is a lawyer with the Washington law firm of Petrillo & Powell. E-mail him at jp@petrillopowell.com.