Another View: Time for FOIA Amendments?
About every 10 years, Congress amends the Freedom of Information Act. There is no fixed schedule or reauthorization involved, but that's the historical pattern.
About every 10 years, Congress amends the Freedom of Information Act. There is no fixed schedule or reauthorization involved, but that's the historical pattern. The last amendments came in 1996, so it could be time. It's a tough time, however, because the Bush administration is so antidisclosure.What's most notable today is that we have a new face'a freshman Republican one at that'willing to champion disclosure. Sen. John Cornyn's (R-Texas) comprehensive FOIA proposal is the OPEN Government Act (S 394), and it would change the disclosure rules for every government office.Surprised that a Republican from Texas is an openness advocate? Texas has one of the most active state FOIA support organizations. The Freedom of Information Foundation of Texas has done a great job promoting openness and cultivating politicians. The foundation's efforts pay off locally and are now producing national dividends. The positive reinforcement Cornyn received for his FOI work as Texas attorney general carried over when he came to Washington.A central feature of Cornyn's bill would deny an agency the use of most exemptions if the agency does not comply with the law's time limits. The idea is to create a real incentive for agencies to meet statutory deadlines.While there is surface appeal to the idea, it can't work in practice. The reality is that there are no magic bullets to cure FOIA delays. The principal constraint on FOIA request processing (other than political unwillingness to disclose) is lack of resources. Finding documents and considering exemptions take time even if we assume good faith on the part of the agency. That's the first problem.A second problem is that all requests are not equal. A request for a single document is not the same as a request for 100,000 documents. Cornyn's bill would apply the same standard to all requests.It gets worse. Under the bill, an agency that lost an exemption could still ask a court to restore it if there was good cause for the failure to comply with the time limits. If that means that an agency could take the initiative to go to court over a FOIA request, it could be disastrous for requesters. A requester who could not afford to challenge a government motion would lose by default. Also, if the government can sue first, it would have the choice of venue, a powerful option that requesters have today.Nothing would be accomplished anyway if the courts decide that good cause includes lack of staff and time. Courts have never been happy with FOIA time limit cases, and they generally won't enforce unrealistic statutory deadlines.Cornyn has other, better ideas. He wants agencies to set up a tracking system for requests. He wants better reports on FOIA processing. He wants to clarify the rules for fee waivers and attorney fees.The bill includes some other things that won't make a difference, like employee sanctions and new definitions for time limits. Cornyn also wants to expand the FOIA to cover government records maintained by a private entity. That's an extraordinarily expansive idea. Certainly government IT contractors should take notice here.Does Cornyn's bill have a chance? Probably not. It is hard to see how even a Republican will be able to get the Bush administration to support any major disclosure law, although little pieces might have a chance. A separate Cornyn bill (S 1181) passed the Senate in June, but it only affects the technical drafting of new secrecy provisions. Even if the House passes it, the bill's restriction can be easily evaded.Regardless, Cornyn has proposed many ideas worthy of debate. What may have worked in Texas will not work in Washington, but the 10-year calendar says that it is time to begin a discussion in earnest. .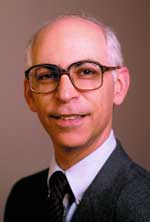 Robert Gellman is a Washington privacy and information policy consutant.
E-mail him at
rgellman@netacc.net