Robert Gellman | @Info.Policy: Is the time right for FOIA amendments?
Now that members of Congress who favor the Freedom of Information Act control the agenda, what should they do?
Now that members of Congress who favor the Freedom of Information Act control the agenda, what should they do? That's a harder question than it seems. Let's take a strategic view.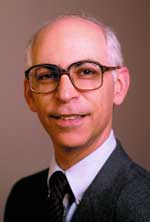 Whatever bill Congress might pass must be signed into law by President Bush or enacted over his veto. The 1974 FOIA amendments were vetoed by the late President Gerald Ford. However, Ford's political support following his pardon of President Nixon was paper thin, and Congress managed to override the veto.


Can a Democratic Congress today beat a presidential veto of an updated FOIA bill? Maybe, but the odds aren't good. There may be enough Republican support to sustain a Bush veto, especially if the bill strays far from the middle of the road. On the other hand, it isn't unrealistic to guess that in a year, Bush's political support may be even farther below sea level. If so, then the Ford precedent suggests that winning a veto fight may be realistic.


It is hard, however, to plan on overriding a veto. That means the president must support the bill. Bush is likely to sign a modest bill that doesn't directly challenge his core anti-disclosure views. The 2005 executive order on improving agency disclosure shows he is willing to pay lip service to openness. So a modest bill fiddling at the edges might be doable, but it might not be worth doing.


It's not decision time yet, however. Another option is to wait. Do the homework, hold hearings and develop a strong pro-disclosure bill. Try to advance the ball farther down the field. Do something substantive. Agencies have for years abused the second exemption, which covers items of no public interest. Eliminate most of that exemption.


If you want to go for bigger fish, limit the fifth exemption covering predecisional materials, too. Unfortunately, a change in that exemption is likely to be veto bait for almost any president. Instead, make it easier for requesters to win in court, improve the administrative process and see if the time is right to establish an independent appeal process short of federal court. Some useful ideas are already in circulation, but they need work.


Sometimes, the hardest legislative decision is now or later. Should you pass a bill today, when the White House will either veto the result or force you to narrow it so much that the benefits will be slim? Or should you wait two years and hope that a new president will be more supportive of disclosure?


You are not likely to have both options. If you pass a bill now, the law isn't likely to be revisited for another decade. FOIA changes happen with approximately that frequency. A now-and-later strategy isn't realistic.


Made up your mind? These choices aren't easy, and they are subject to heavy-duty Monday morning quarterbacking. Not only that, intervening events may change the agenda entirely, and even the limited opportunity present today may be lost for years. It's happened before.


My answer is to defer the choice to the second half of this Congress. Slowly develop a well-crafted bill, assemble political support, limit expectations for immediate action and keep the options open.


If Bush weakens further or bipartisanship unexpectedly develops, go for it next year. Otherwise, it might be prudent to wait until the following Congress. Both major presidential candidates may find it sensible during the campaign to favor open government. A new president with a new team isn't likely to veto a FOIA bill right off the bat.


A trophy law that waves the flag but produces little substantive change isn't worth the effort. I would play for bigger stakes, even if that means waiting a bit.


Robert Gellman is a Washington privacy and information policy consultant. E-mail him at bob@bobgellman.com.