SOA Tips: Make a splash
Looking for ways to sell service-oriented architecture to business managers?
Looking for ways to sell service-oriented architecture to business managers?'Pick an opportunity with visibility,' said Tom Termini, a consultant at Bluedog, which has worked on SOA projects for the Environmental Protection Agency, Federal Trade Commission and Justice Department.'Some may say, 'Let's pick a back-office system.' But we found you'll want to pick a system with visibility and some impact,' especially for frontline business users. 'Pick something that makes a splash,' he said.Keep it tightly focused, he added. 'You'll want to define this as a business process we're tackling.' In addition, use technology you can get mileage out of.'One effective way to demonstrate SOA's value,' said Michael Daconta, former data program manager at the Homeland Security Department and now vice president at Oberon Associates, 'is by using a value proposition managers recognize.' For example: 'Instead of logging in to and querying multiple systems, separately, how about [an SOA] querying them all at the same time by topic?' (For further details, go to GCN.com/793.)Tom Lucas, senior adviser for enterprise architecture at the Internal Revenue Service, also advises information technology managers to sell the business value of SOA, not SOA itself.Other tips from Lucas: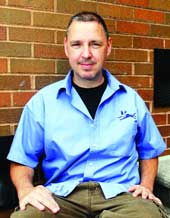 When we turned [the FTC system] on, the idea wasn't that it was a finished product, but it was a step down the road.' Tom Termini, Bluedog
Rick Steele


Demonstrate success incrementally with a focus on high visibility and low risk.

Seek out exceptional technical talent.

Focus on common services, governance, platform and tooling.

Weave SOA into your enterprise life cycle management systems.

Take a nonintrusive and politically astute approach.