Bringing ITIL to DOD
2008 GCN Technology Leadership Award winner Drew Jaehnig applies best-practices approach to Joint Staff Support Center.
After 15 years as a civilian information technology specialist at the Defense Department, Drew Jaehnig doesn't become infatuated with the technologies at his disposal. He sees them as means to an end, and he has developed a knack for finding the best way to structure an IT services organization to direct the productivity derived from IT tools to achieving the organization's mission.'For me, the process has to come first, and the toolsets all have to support the process,' said Jaehnig, chief of the Operations Division at the Defense Information Systems Agency's Joint Staff Support Center (JSSC).Jaehnig learned the necessity of looking at process first early in his civilian DOD IT career. This was on his first job as operations manager of the continental U.S. network operations center (NOC) for DOD's Secret IP Router Network. Jaehnig began that Pentagon assignment in 2000 after five years in the Navy serving on minesweepers in the Persian Gulf region.After terrorists crashed a passenger jet aircraft into the Pentagon Sept. 11, 2001, Jaehnig knew he would be in the spotlight and under intense pressure to restore the NOC's service at the same time DOD dramatically increased capacity on its classified network worldwide. 'I had to get ahead of that train, or it was going to run me over,' he said.Jaehnig's grasp of the interplay between an organization's management structure, function and ability to bring the power of IT to bear on the task at hand has helped him develop a management approach that resonates with those around him.He 'brings industry best practices to the governmental sector at no additional cost to the taxpayer,' Anne Westerfield, the JSSC commander, said. 'His leadership and vision on process-oriented and performance-based management have led the way for the federal government.'Perhaps Jaehnig's most important accomplishment at JSSC was one he undertook on his own initiative ' implementing an internationally recognized set of best practices that he studied and mastered in his spare time. Perhaps not coincidentally, that approach put process first.After acquainting himself with the Information Technology Infrastructure Library's framework for delivering quality computing services, Jaehnig reorganized JSSC's service-desk functions to emulate ITIL. It was one of the first successful federal implementations of ITIL, which documents best-practices approaches to managing IT services and has been adopted by organizations worldwide.Jaehnig restructured JSSC's call centers using a phased approach, tackling the centers in sequence. He gained the support of JSSC's call center staff by arranging training for division leaders and providing training materials to all staff members.Restructuring JSSC's call center without interrupting its operations was not easy, given JSSC's vital contribution to the Pentagon's communications capabilities. That includes providing network-based enterprise services to commanders and warfighters in active combat posts. JSSC provides command, control, communications, computers and intelligence systems; support for the National Military Command Center; information assurance; multimedia services; and applications development.JSSC also links DOD's Pentagon headquarters to the Global Information Grid and provides network services to the Joint Chiefs of Staff, president, secretary of defense, combatant commanders and other parts of DOD.Jaehnig's philosophy for building enthusiasm for the restructuring was simple. 'You have to clearly communicate to the staff what you're doing, what the benefits are and what's in it for them. Once you have believers, it makes the leadership job really easy,' he said.The restructuring resulted in a seven-fold increase in Tier 1 incident resolutions ' involving the first level of contact with the help desk ' and three-fold reduction in customer support service-level violations. The effort established Jaehnig as an expert on the ITIL framework and process design, and he regularly offers guidance to other federal agencies implementing ITIL practices.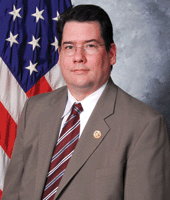 DOD civilian information technology specialist Drew Jaehnig is a 2008 GCN Technology Leadership Award winner.
Submitted photo
---
MORE ON THIS TOPIC: 2008 Technology Leadership Awards home page
---