Robert Gellman | @Info.Policy: The Copyright Office's congressional invitation
Did you notice the flap about the Copyright Office's Web site during the summer?
Did you notice the flap about the Copyright Office's Web site during the summer? The office was setting up a new copyright registration site and announced that it would support only Internet Explorer as a browser.The press and Net coverage of this decision was surprisingly broad, and the Copyright Office took a considerable amount of heat. Microsoft Corp. has more than its share of critics. Its browser has been controversial legally and technically for a long time. The movement toward more software diversity, including browsers, has been well under way for some years.So did the Copyright Office make the wrong choice? I am not sure. The office was trying to get a new system up and running quickly because it faced a very short statutory deadline. When time is short, you have to make hard choices.The software supporting the system was Internet Explorer-compatible, but no one seemed sure if it could support other browsers that are in common use. Also, reliance on Internet Explorer was to be short-lived. A later version of the software would supposedly support other browsers.That's basically the Copyright Office party line on this decision, and it doesn't sound unreasonable to me. It may have been a tempest in a teapot, but both the precedent and the announcement may have broader and negative implications. What worries me is that someone else may decide to get involved in government decisions about the type of software used and supported. That someone is Congress.I want to be careful not to extrapolate too far from the evidence at hand. We did not see statements on this subject coming from Capitol Hill. The story broke during a congressional recess and was overwhelmed by Hurricane Katrina. But it is not too far-fetched to see some member of Congress decide that it might be politically useful to cater to Microsoft haters or other vendors. The next step could be legislation establishing standards for government software, browser support and the like.I'll bet a nickel that most of you would not be happy to see congressional action of this sort. Legislative mandates to use or not use particular software could force agencies to make bad choices or use outdated software. Imagine if vendors felt it was necessary, appropriate or wise to lobby Congress to require that agencies use or support their products. Most vendors would not want to see congressional involvement, but it would only take one to start the ball rolling. Others would feel obliged to do the same, and the race would be on.There is a precedent for congressional action on IT features. Section 508 of the Rehabilitation Act requires that federal agencies' electronic and information technology be accessible to people with disabilities. That decision by the Congress caused its share of expense and difficulty for agencies.But that legislative choice was mostly policy-driven and product-neutral. I believe that everyone is better off for it. No other force was likely to produce the same response to the needs of people with disabilities. Nevertheless, I would hate to see the precedent extended much further into the systems or software process.What I am most concerned about for now is that agencies take care not to give Congress an excuse. What the Copyright Office did may not have been wrong substantively, but the office should have been a lot more sensitive to how its decision looked.If your agency faces a similar problem, hopefully it will learn how to soft-pedal any similar decision that might be necessary. Avoid any appearance of favoritism or discrimination. Don't create the horror story that invites Congress to get involved.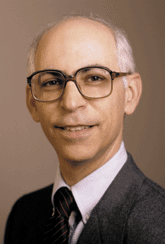 Robert Gellman is a Washington privacy and information policy consultant.