Joel Brunson | Diversifying knowledge management tools
Another View'commentary: Looming federal workforce retirements demand that the government capture critical knowledge for future workforce.
In the past decade, early federal adopters of visual communication technologies have reaped a variety of benefits ' especially as changing times brought an increased need for global collaboration, continuity of operations planning and increased productivity.The ability today to meet anytime and anyplace dovetails with the federal government's workforce goal of attracting and retaining the best and the brightest. It allows greater emphasis on work/life balance, minimal travel requirements, more face-to-face interaction and stronger support of telework initiatives.However, as the government prepares for the impending wave of federal workforce retirements, it must also consider how to capture outgoing employees' knowledge and pass it along to the next generation of federal workers.In a 2005 report, Input analysts predicted that the federal government would spend at least $1.3 billion on knowledge management solutions by fiscal 2010. The retirement wave is a big factor. The Office of Personnel Management reports that nearly 40 percent of current federal employees are eligible for retirement in the next five years, and federal agencies risk losing tacit knowledge, on a vast scale, with those departing employees.However, according to a conducted by Tandberg, only 39 percent of federal agencies use and adhere to established knowledge management policies. The agencies that do capture knowledge typically focus most heavily on the formats used on a daily basis, such as electronic documents and e-mail messages. However, they typically do not employ other systems, such as video and voice recordings, nearly as widely. The study also indicated that 86 percent of federal managers agree that videoconferencing technology is effective for knowledge management, yet only 20 percent of agencies take advantage of the benefits that video provides.Agencies stand to miss significant opportunities to capture critical information for the future workforce. Visual communication technologies ' including telepresence, high-definition videoconferencing and PC video ' give agencies the tools necessary to effectively capture and transfer knowledge and maintain continuity in the face of major employee changes.Often, federal workplace training and new-hire orientations take the form of traditional, in-person classroom interactions, coupled with formal knowledge management tools and documentation. Agencies that fail to take advantage of opportunities to expand their training programs through distance education applications ' such as Web, teleconference and video courses ' risk failing to elicit less top-of-mind, yet important, information from departing employees.Many potential retirees spent the majority or the entirety of their careers in government service, so the value of their knowledge runs far deeper than an understanding of operating processes. Those individuals have seen successful and failed initiatives and understand what approaches work best. To empower the next generation of federal workers with the knowledge of its predecessors, agencies must identify means to capture and document lessons learned, best practices, and performance tips and tricks ' information that is often the most helpful during transitions and the most valuable to new employees.Visual communication solutions also have the potential to significantly reduce the amount of time required for training. For instance, it generally takes a systems engineer about six months to get up to speed at an agency. However, with visual communication applications in place, the new hire could complete his or her training in half that time. A variety of providers are developing applications to help agencies easily create and archive training and performance-based content for live video and video on demand ' anywhere and anytime.Considering the impending resource turnover and access to today's technology, federal agencies are in a unique position to reshape their approach to knowledge management and training and development programs. Visual-based programs provide agencies with user-friendly, practical, and cost-effective knowledge retention and next-generation training solutions. Furthermore, capitalizing on such tools empowers agencies to effectively respond to the significant challenges of capturing knowledge from departing employees to ensure a seamless workforce transition.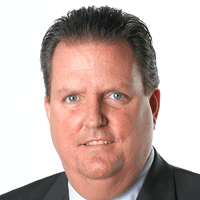 Guest columnist
Joel Brunson
Tandberg
recent study
Joel Brunson (Joel.Brunson@tandberg.com) is president of the federal division of Tandberg, a leading global provider of telepresence, high-definition videoconferencing, and mobile video products and services.>/i>